sabbie sensibili
molti modi di morire
su sabbie sensibili si stampano
orme di passi che non vedi...
un posto di storie e poesie
completato 29 maggio 2000 *** completed May 29th, 2000
rilocato 12 luglio 2000 *** relocated July 12th, 2000
ultimo aggiornamento 13 settembre 2001 *** last update September 13th, 2001

***
mappa
Un antico greco, la cui filosofia non era da meno della sua arte, ebbe a dire:
Il vero artista si riconosce dall'uso che fa di ciò di cui si appropria, e l'artista si appropria di tutto.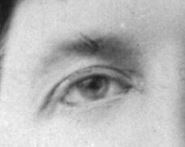 Perciò affermo e dichiaro quanto segue:
Io permetto la fanfiction. I diritti d'autore sulle mie storie originali non escludono in alcun modo la fanfiction. Mi sconvolge terribilmente anche solo pensare che la fanfiction possa essere proibita, chiunque sia stato a inventare i personaggi. Io incoraggio i miei lettori a scrivere tutte le storie che vogliono, e se risulterà che sono fanfiction ispirate dai miei personaggi originali, ne sarò felice e fiera.
E' assolutamente essenziale che rispettiate i vostri desideri.
Copyright: I diritti di autore su tutti i lavori originali pubblicati in questo sito sono riservati. E' autorizzata la citazione di brevi brani non modificati e corredati dalla menzione dell'autore, del titolo e dell'indirizzo di questo sito. Chi desidera fare riferimento nella loro integrità ai lavori qui pubblicati, è pregato di informarmene e di provvedervi tramite link a questo sito e non tramite copia su altri siti. Nessuno dei lavori pubblicati su questo sito può essere riprodotto e/o distribuito in altra forma che gratuitamente e per uso personale.
Feedback: Probabilmente non tutti si troveranno d'accordo con ogni opinione e punto di vista espressi qui e negli scritti stessi. Vorrei che nessuno si sentisse offeso. Non ne ho intenzione. Ogni discussione può avere luogo tramite la mia e-mail: silvia331@supereva.it
Lingua: La maggior parte di quanto segue è in lingua italiana. Alcuni scritti sono in inglese o in doppia versione italiana e inglese. Se qualcuno fosse interessato, potrei aggiungere altre traduzioni. Fatemi sapere...
Avviso: Non credo nella censura. Tuttavia, ricordo bene la spiacevole sensazione di trovarmi di fronte a qualcosa che non ero ancora del tutto in grado di mettere in prospettiva, e ricordo bene che a volte mi scoprivo più impressionabile di altri miei coetanei. Così voglio evitare a chiunque di sentirsi a quel modo, e avviso espressamente che i miei scritti sono diretti a lettori adulti, dato che alcuni di essi possono implicare o fare riferimento a una certa dose di violenza fisica oppure di egualmente fisiche manifestazioni di affetto oppure a punti di vista non largamente condivisi. Prego di tenere conto delle indicazioni annesse e di usare discrezione. Grazie!
***
One ancient Greek, whose philosophy was as great as his art, once said:
The true artist is known by the use he makes of what he annexes, and he annexes everything.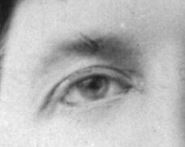 Therefore I hereby state and declare:
I do allow fanfiction. Copyright on my original stories does not exclude fanfiction. It upsets me terribly to even think about fanfiction being forbidden, whoever invented the characters. I encourage my readers to write whatever stories they wish, and if they turn out to be fanfictions inspired by my original characters, I'll be happy and proud.
It is absolutely essential that you respect your own wishes.
Copyright:
Copyright on the original works uploaded on this site is reserved. It is permitted to quote short unmodified passages provided they are complete with mention of author, title and the address of this site. You are welcome to refer to any of these works in its wholeness, provided you please let me know and you do it by linking and not by copying on other sites. None of the works uploaded on this site is allowed to be reproduced and/or distributed in any form other than no-profit and for personal enjoyment only.
Feedback: Probably, not everybody is going to agree with every view and opinion expressed here and in the writings themselves. Please do not feel offended by any of them. No offense is meant. Discussion may take place through my e-mail: silvia331@supereva.it
Language:
Most of the following are written in Italian. Some are in English or in double version, Italian and English. Should anybody be interested, I may add more translations. Just let me know...
Warning:
I do not believe in censorship. However, I do remember what it felt like to be faced with something I was not yet able to put into perspective, and I do remember how I sometimes seemed to be more sensitive than other children my own age. So I wish to avoid anybody to feel like that, and I expressly state that my writings are meant for adult readers, as they may hint at or imply some physical violence or equally physical show of affection or opinions not widely upheld. Please mind the ratings and use discretion. Thank you!
e allora non scrivere più niente,,,,,,,,,,,,,,,,,,,,,,,,,,,,,,,,,,,,,,,,,,,,,,,,,,,,,,,,,,,,,,,,,,,,,,,,,,,,,,,,,,,,,,,,,,,,,,,,,,,,,,,,,,,,,,,,,,,,,,,,,,,,,,,,,,,,,,,,,,,,,,,,,,,,,,,,,,,,,,,,,,,,,,,
tanto sono tutte virgole,,,,,,,,,,,,,,,,,,,,,,,,,,,,,,,,,,,,,,,,,,,,,,,,,,,,,,,,,,,,,,,,,,,,,,,,,,,,,,,,,,,,,,,,,,,,,,,,,,,,,,,,,,,,,,,,,,,,,,,,,,,,,,,,,,,,,,,,,,,,,,,,,,,,,,,,,,,,,,,,,,,,,,,,,,,,,,,,,,
,,,,,,,,,,,,,,,,,,,,,,,,,,,,,,,,,,,,,,,,,,,,,,,,,,,,,,,,,,,,,,,,,,,,,,,,,,,,,,,,,,,,,,,,,,,,,,,,,,,,,,,,,,,,,,,,,,,,,,,,,,,,,,,,,,,,,,,,,,,,,,,,,,,,,,,,,,,,,,,,,,,,,,,,,,,,,,,,,,,,,,,,,,,,,,,,,,,,,,,,,,,,,,,,,,,,,
honours / onorificenze
index: stories / indice: storie
index: poems / indice: poesie
index: asteroid swarms / indice: sciami meteorici
index: fanfiction / indice: fanfiction
index: essays / indice: saggi
thank you / ringraziamenti
all written by (who are they?) / tutto scritto da (chi sono)
solitude / solitudine
obiit
©
Mazaher 2000
silvia331@supereva.it